New way to access maternity services for pregnant women in Herefordshire
---
Wye Valley NHS Trust has a new way for newly pregnant women to access maternity services in Herefordshire, which makes booking a first midwife appointment quicker and easier.
Newly pregnant women can now enter their details on a secure website that will send a referral straight to the community midwifery team at Wye Valley NHS Trust. They don't need to contact their GP or make an appointment with them, just fill out the new WVT online referral form.
The Trust will let the GP know about the pregnancy. However, if women have any urgent concerns about their health during early pregnancy, they should contact their GP for advice.
The best time to fill in the online form to make a self-referral to WVT's maternity service is when women are 6 to 7 weeks pregnant by visiting the BadgerNet website www.badgernotes.net/SelfReferral/CareLocation/hereford
Megan Cam, interim digital lead midwife at Wye Valley NHS Trust, said: "We're pleased to be able to offer this new self-referral service for newly pregnant women to access our services more quickly to book their first appointment with a midwife.
"Once we have received the referral our community midwifery team will phone the woman to arrange her first appointment with her midwife (called a booking appointment), which usually takes place at 8 to 10 weeks pregnant.
"If women need support filling in the online form, they can ask someone else to do the form for them, for example their partner, a relative or a friend. If they are having problems with getting online, or understanding the form, they can ring our community midwifery office on 01432 372965".
The self-referral website is called 'Badger Notes' – it links to Wye Valley NHS Trust's electronic maternity patient record, which is called 'Badger Net'.
Women can also get to the website by scanning the QR code below – just open the camera on a smart phone, point it at the QR code and click on the link that will appear.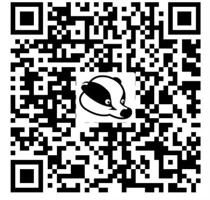 ---
Trending Now
You may also like